Here's a post on my first Android app!
Make sure to try it out on your Android device. And if you like it and find it useful tell all your friends!
If you have any suggestions or comments you can use the feedback button in the app or leave a comment here on my blog.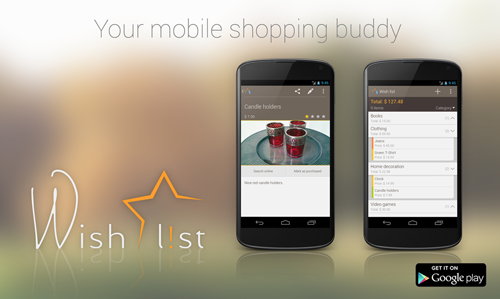 Available here on the Android Market
Manage all your wishes with Wish l!st.
Wish l!st allows you to create your personal wish list. Add all items you want to buy, and Wish l!st will sort them to priority.
Quick feature list:
– Manage items you want to buy.
– Stores relative information like price, priority and comments.
– Purchased list.
– Quick item overview.
– Category sorting with customizable categories list.
– Subtotals.
– Fully language support for: English, Dutch
If you like it, please leave a rating on the Android market.
Thanks!